Visit Verity's studio in sunny Carlsbad, California!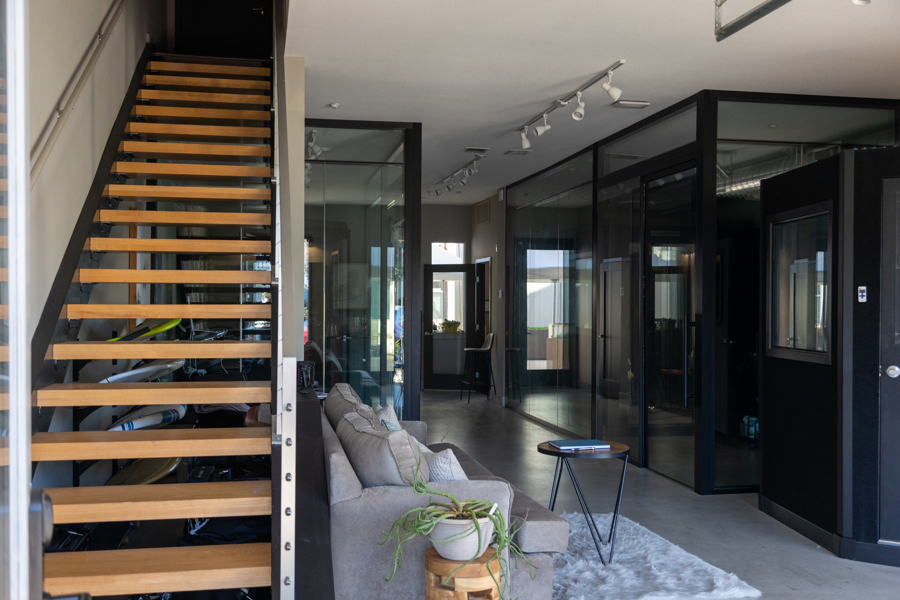 When you arrive at Verity, you'll receive a warm greeting from your director. You'll spend some time getting to know each other and talking about the day.
Oh, and, don't worry, you won't have to survive on hotel coffee! We can do a pour-over or hot tea when you arrive. Snacks are available in our break room. Or, take a short walk and grab coffee at Invita, a favorite local Italian Coffee Shop in our complex. We recommend the Cappuccino and Hammerhead Chai Tea!
Verity's studio is inviting and, of course, has some San Diego flair. Why not have our surfboards hanging around?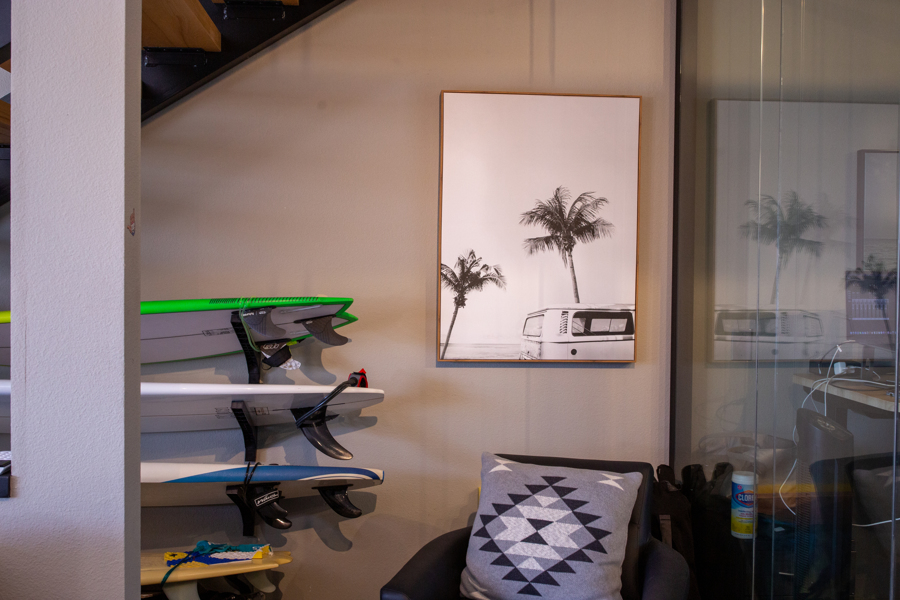 First things first, we'll have you sign our guest book. We like to remember all of our visitors. Look through the book and see who's been there before you!
The director will be right outside of the studio you will be recording in. They will work closely with you to create the product possible.
After we spend some time discussing the schedule and discussing the recording process, we'll get you settled in and mic'd up.
We work in these studios daily to record top-tier audiobooks for publishers like Penguin Random House, HarperCollins, Hachette, and 50+ publishers!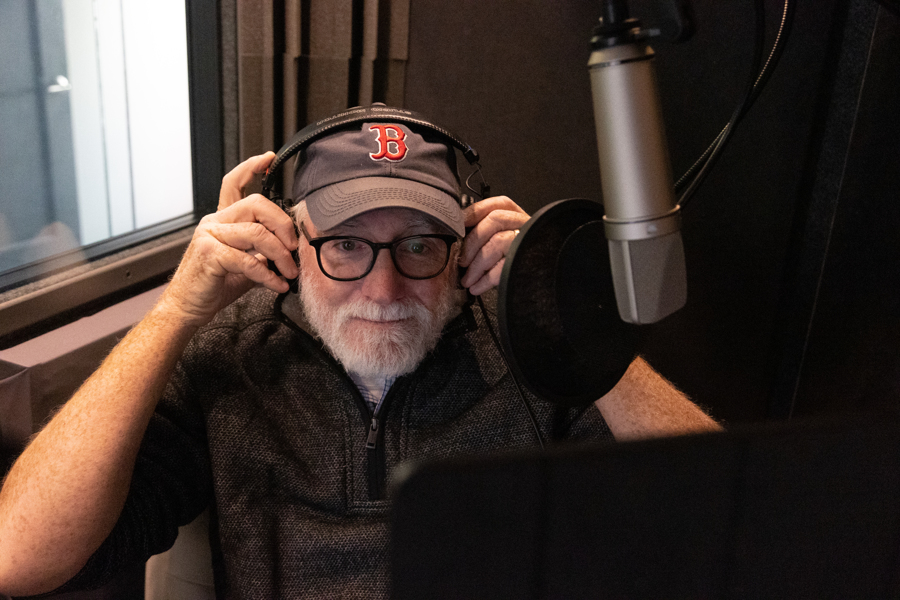 You'll record in headphones. This ensures that you and the director are hearing the same things. Even small movements in the chair can cause unwanted noises. By recording in headphones, you'll be in tune with our directors and engineers who are there to ensure these unwanted sounds don't end up in the recording!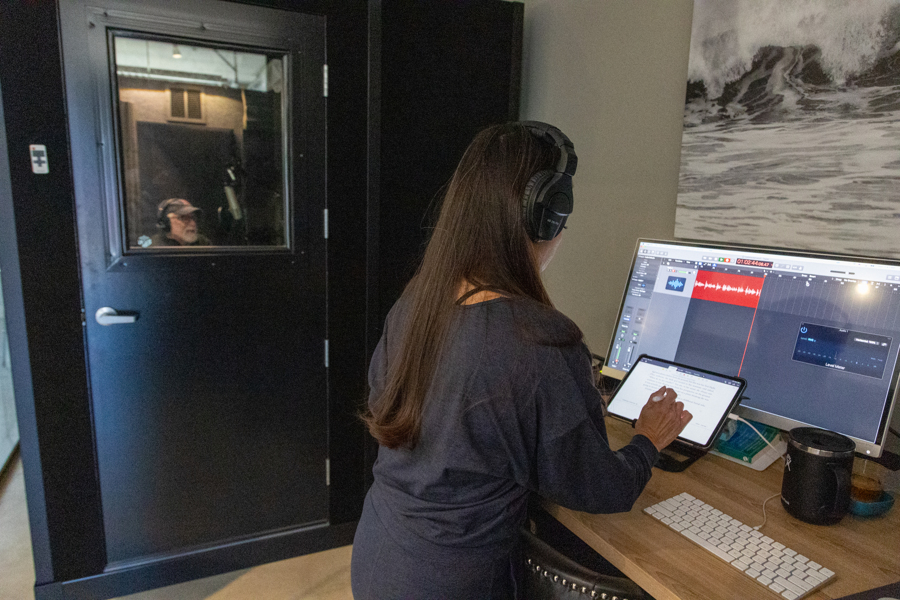 You will record on a digital manuscript. We don't want to hear the rustling pages of your book! Your director will make marks on a digital manuscript that our audio editing team will follow to make sure we're all on the same page.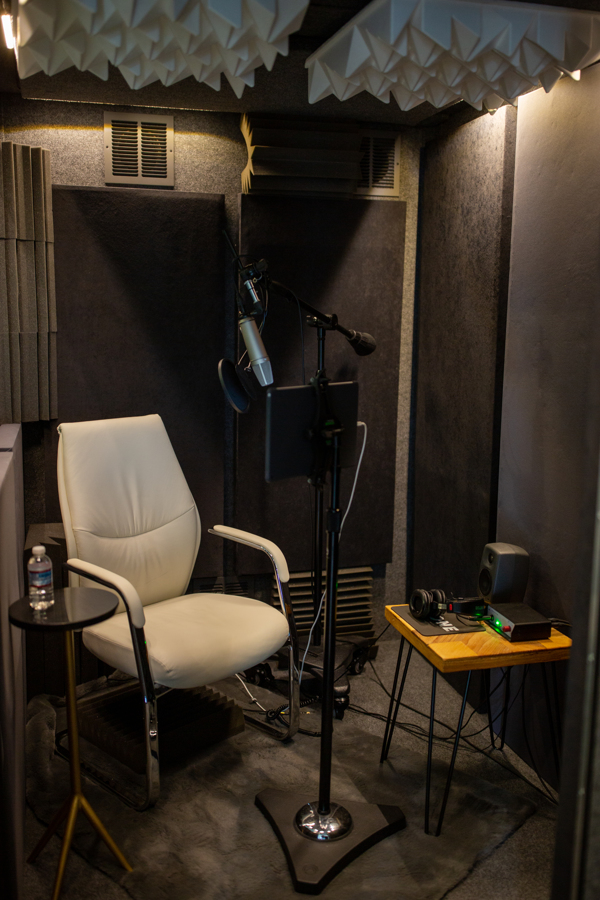 Believe it or not, the chair is one of our most important tools. We've cycled through over 16 chairs over the years before we found these. They are heavy-duty, comfortable, quiet with just enough give to make an all-day recording session a comfortable experience.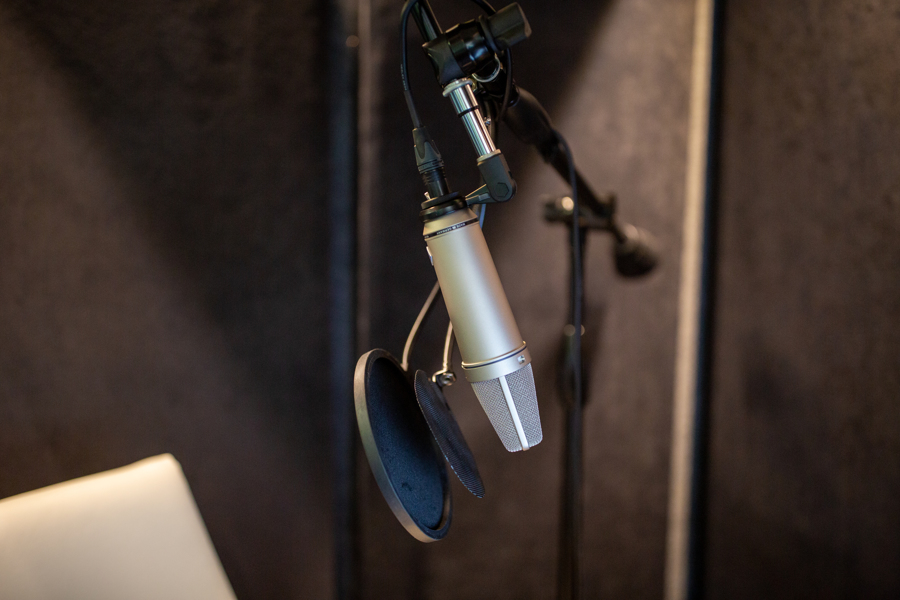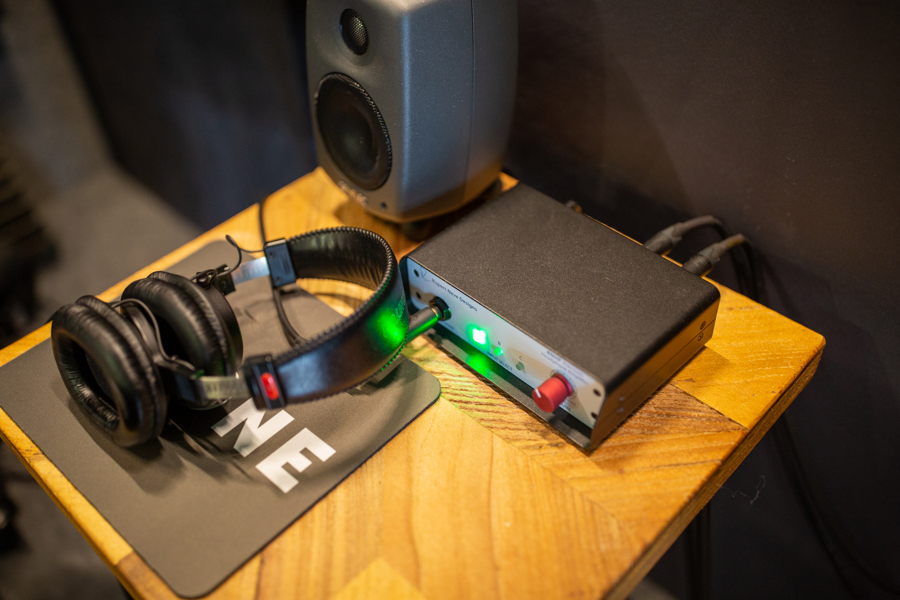 Verity's Studio B (below) is the coziest space in our offices. The wood diffusers warm up the sound.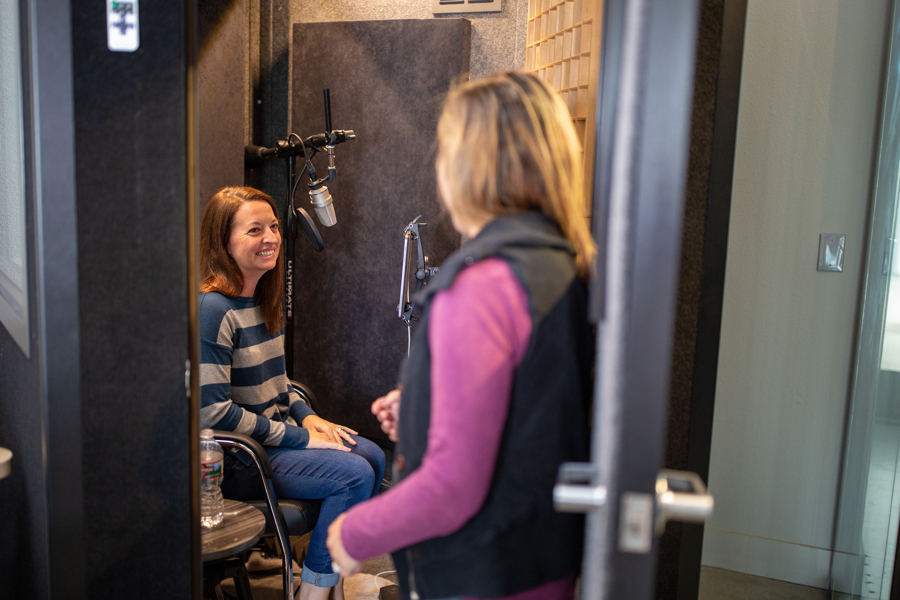 Take advantage of one of the breaks during the day and grab a coffee at Invita a few doors down!
After the recording, grab dinner at one of many restaurant options near the studio.
Visit Pizza Port, Carlsbad's favorite local Pizza spot. It's not only one of the best pizzas around, it's one of San Diego's more prominent independent breweries. We recommend the West Coast IPAs, of course.
Another recommended dinner spot is Barrel Republic. The food is excellent. Use a wrist band to sample one of more than 100 beers on tap, as well as wine, cider, and kombucha (many local).
Logistics & Where to Stay
Verity has partnered with the Springhill Suites by Marriott, a new property across the street from Frazee Beach right in the village. The hotel is walkable to many good restaurants and shops.
We are able to book rates that are typically 30-50% lower than regular rates. The rooms are clean and the service at this property is exceptional. We have guests at this property year-round and the reports are really positive.
The hotel rooftop offers panoramic views of the local beaches. Fire pits and heaters are available (not that you'll need them) and parking is free for Verity Guests (usually $18 a night).
Right across the street from the hotel, is Frazee State Beach – a popular spot for beach volleyball!
Also, about 100 steps from the hotel lobby, you'll find something unique—the entrance to one of only a handful of beach boardwalks in San Diego. This relaxing walkway is paved and allows for about a mile of scenic walking along the ocean.
A few of us jog the loop a couple of times in the evenings to make it two miles! Hugging the coastline, it allows sea life viewing (you will often see dolphins) and views of beautiful red and pink sunsets much of the year. The (lower) seawall goes from Frazee State beach (pictured above) to Tamarack Beach (a favorite for surfers) and back (above on Coast Hwy).
You can watch some of the best surfers in North County there while taking in the breathtaking beach. If you're more ambitious, you can continue to walk for miles along San Diego's picturesque and historic Highway 101 on sidewalks and trails all the way to Carlsbad state beach—about 7.5 miles there and back. Or just walk for miles on the beach… but make sure it's low tide!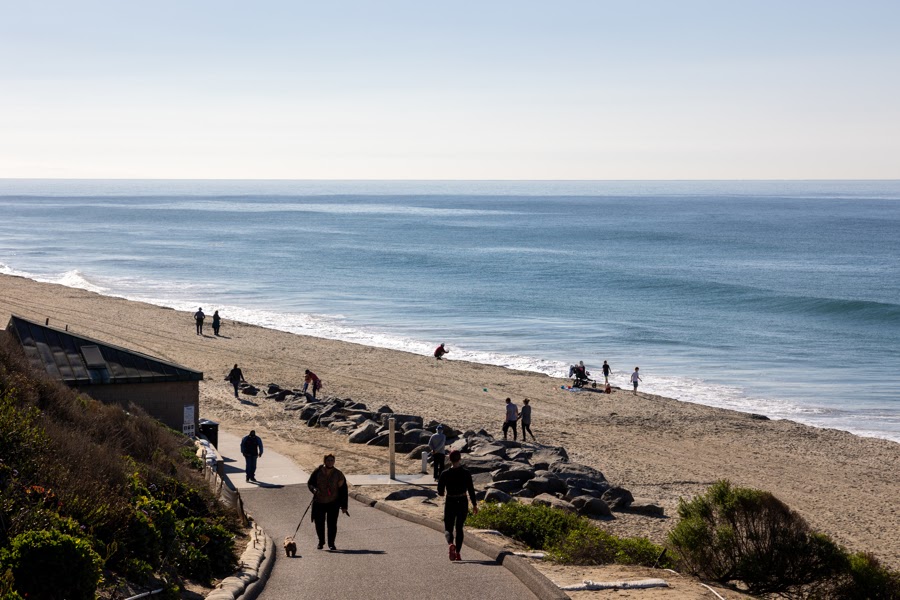 Where to Eat
Right by the hotel (see the hotel sign in the picture!) is our favorite local sandwich shop. It's a North San Diego County gem…affordable, GREAT sandwiches with well-priced local craft beers. It's our go-to lunch spot!
Carlsbad is home to many good restaurants. Pure Taco opened in late 2021, and it's become one of our go-to "Mexican-inspired" spots. It's affordable, and the food is incredible! It's part of several restaurants in the new "State Street Commons" complex which is home to one of San Diego's favorite coffee shops, Lofty Coffee, Nick's On State (part of the Nick's restaurant group which is one of Southern California's highest-rated family-owned restaurant chains), and a new office complex hosting a brand new Warner Bros. Game development studio.
The Verity team members can be found hanging out at the "Commons", getting a coffee at Lofty, or having a meeting.
We hope this gives you a feel for the little city that we love so much. Our passion is to help make an amazing audiobook and provide a relaxed and exceptional experience…because great is what we're going for!
Questions? Please reach out to our team!
– The Verity Productions Team