---
Why Choose Verity Audio Productions?
---
See What Authors Like You
Are Saying About Verity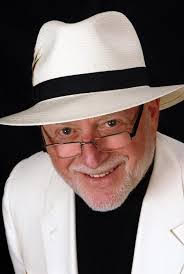 Michael Gerber
New York Times Best Selling Author
---
I've been recorded over the years by countless people, in countless venues, in many, many, many different ways and I've yet to experience the extraordinary attention given to me by the folks here at Verity Audio. If you're a writer, an author, or somebody who has something important to say come here to say it at Verity Audio.  The word says it all.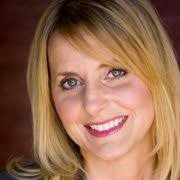 Dr. Sheri Keffer
Radio Peronality & 1st-Time Author
---
I don't even know how to say thank you for Verity Audio for being with me over these last three days. My name is Dr. Sheri Keffer and I'm a first time author. I'm grateful for their care, excellence and expertise in walking through every page of my manuscript. I highly recommend them for anyone who is thinking about doing an audio version of their book.
Jen Bricker
New York Times Bestselling Author
---
I had SUCH a wonderful experience recording the audio version of my book "Everything Is Possible" at Verity Audio Studio!  I felt so at home & cozy! An extremely welcoming environment with impeccable hospitality!  And that's not even mentioning the stellar quality of the audio, which is, well, stellar!! Thank you very much for bringing my book to life with my voice! Much love!
Take your audiobook up a notch
At Verity, we do one thing…
audiobooks.
Verity Audio leverages 15 years of audiobook production experience to help you produce an audiobook you're proud of and that your readers will want to hear again and again.
Close to 7 days a week, we're busy producing the highest quality audiobooks available for our clients.
Here's how we do it…
Experienced staff
Our team has been involved in thousands of productions. Over the last 15 years we've pretty much seen it all. This has allowed us to create processes that ensure that we get every book right, every time.
Top narrators
Many of the top audiobook narrators are in Southern California. Our stable of talented, award-winning audiobook narrators are experienced, dedicated professionals who do audiobook narration full-time. They love what they do. A majority of our narrators have read hundreds of audiobooks. Most read audiobooks full time for top publishers.
This allows us to provide options when we cast your book. You will receive multiple samples and be able to choose the talent who will best fit your project.
Specialization
We only do audiobooks. That's it. Specializing in one thing makes us great at it! This is one of the most important aspects to choosing a production company to produce your audiobook.
Affordability
As a niche, boutique production facility we can offer prices that cost less than the competition. Our overheads are low. We don't have a large office building to pay for and our distributed team is nimble, efficient and dedicated. Bigger is not always better!
Attention to our clients
Our clients are important to us. We treat every client with the respect they deserve. They keep us in business!
A proven process
At Verity our proven process helps us create a great product every time.
Our Services
We offer a number of different service options to our clients based on the individual needs each has. This includes audiobook production services, audiobook recording services, consulting and audiobook distribution.
And, if we can't help we're always happy to chat about your project, offer advice or point you in the right direction!
Option 1
Full Service Audiobook production for authors & publishers
Most clients hire Verity's full service, turnkey audiobook production service. In this model our experienced team handles everything from casting approval to recording, editing, proofing, pickups, mastering and delivery of the files to the distributor to get your audiobook up for sale.
Read about our full-service production service.
Option 2
Audiobook Recording Services
If you're looking for a recording studio that specializes in audiobook production then look no further. Our San Diego studio has been creating top notch audiobook recordings since 2004. To our knowledge, we are the only option for audiobook production in San Diego. Publishers from all over the US use us to produce, high-quality, "retail ready" audiobooks. Our clients include: Harper, Hachette, Simon & Schuster, Audible.com, Brilliance Audio, christianaudio, Blackstone, Oasis Audio, and many others as well as NYT authors use Verity to record.
But we don't just work with the big guys. We have worked with countless self published authors and small to midsize publishing houses.
Our studio
Our studio was created to record audiobooks. Not music. Not dubbing. Not voice over. We do audiobooks.
Below is a short list of why Verity's studio is the best around…
Extreme quiet. Our almost 2 foot thick walls keep outside sounds out!
Industry standard gear. We have the gear you'll find in big studios. We offer (sorry to geek out here a bit) class A, discrete, boutique outboard gear, top microphones, the highest quality cabling, pristine monitoring, buttery sweet A-D converters. Well, you get the idea.
Perfect acoustics. The engineer who provided the plans for our booth is one of the top in the country!
Quality staff. Our staff is awesome. Our directors, proofers, editors and engineers, love what they do. We enjoy working with authors. We absolutely love producing audio books and working with the talent! Our team has a combined 35 years of audiobook production experience.
Working with an "audiobook studio" is the best way to ensure success to turn your book into a quality audiobook that your readers will enjoy listening to.
Option 3
Author coaching & directing
Make a vacation out of recording your audiobook! Come to our studio in beautiful San Marcos, CA
(North San Diego County) to record…
Over the years we have worked with hundreds of authors. Every story has made an impact on us. Working with authors is exciting. The work is challenging and we know how to get the best result out of our author clients…
Verity's studio are conveniently situated near wonderful, affordably priced hotels. Some authors make a short vacation to record their audiobook? San Diego offers a plethora of options for diversion and entertainment, including beautiful beaches, historic locations, to-die-for Mexican food, hiking, sailing, kayaking, theme parks, dinner cruises and, of course, the top beer scene in the country.
Option 4
Spanish Audiobook recording services
Spanish langage audiobooks is one of the fastest growing segments of the audiobook market. We were priveliged to work on some of the first Spanish audiobook projects years ago. Now, Spanish audiobook production is a signifciant part of our business.
Verity is now one of the top audiobook production studios producing Spanish audiobooks.
Option 5
Consulting services
If your not seeing an option that's right for you click here to reach out to us. We offer a FREE 20 minute consultation. We're happy to answer questions, talk about the audiobook industry or the weather in San Diego (not that interesting — it's 70 degrees).
Frequently Asked Questions
What is the best way to get my book in audio?
Should I read my own book?
We have a lot of authors asking us about this. That is why we put together this
helpful resource
to help you navigate that question.
Will my book work in audio?
In all likelihood, yes. We are working on a resource currently to answer this question in detail. In the meantime,
reach out to our team
to get some one-on-one advice.
I don't want to come to San Diego.
Our full service option allows us to record narrators in studios all over the country as well as our studio in San Diego. If you choose to record close to home, contact us to discuss our editing and mastering services.
What will it cost?
The cost to produce an audiobook depends on a number of factors including who is narrating, which studio is used, how long the books is and the type of content. We typically can turn a quote around in 24-48 hours.
Contact us
to get a ballpark estimate of what it would cost to produce your book.
How much will my audiobook sell?
Although it's difficult to estimate how many copies an audiobook will sell, it's important to keep in mind that having an audio version of your book is becoming more and more important.
Audio is the fastest growing segment of the publishing industry. Some estimate that the audiobook industry is growing by 30% a year!
Studies show that 5-20% of your readers prefer audiobooks first above other formats (print & "e")
A survey from the Audiobook Publishers Association found that a large percentage of people are listening a lot.

32% listen to 5-10+ books a year. 13% listen to over 10 books a year. To me that demonstrates that influencers are listening to audiobooks. Remember the old adage, "readers are leaders"? Audiobook enthusiasts are supplementing their current reading with A LOT of listening!
Do I pay upfront?
No, you pay when your audiobook is complete and approved. We're that confident in the work we do.
What do I need to do to prepare for a recording session?
Link
I'm not ready just yet. I have some questions.
Feel free to
contact us
! We would love to answer any questions you may have.
---